Download page

You may use this picture for a good cause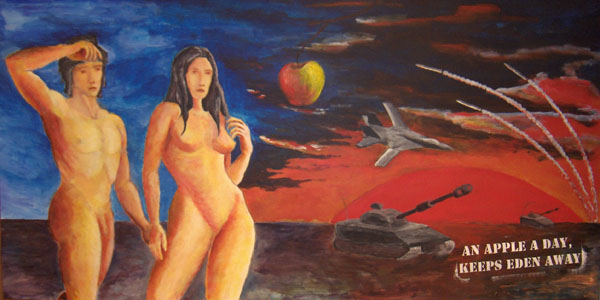 A High Resolution copy of the above painting can be downloaded by right clicking HERE and select save as.
Copyright remains with Eden4All.
It may be used for positive actions, and a licence to reproduce can be obtained free of charge
by sending an e-mail to the postmaster of this site at Postmaster@Eden4All.nl , with explanation of the intended use.
The image is not intended for commercial use, and licence for that will not be granted.

Below Flyers and Cards have been successfully used at the exhibition of the above painting.
The cards were given to people who gave a donation for a good cause,
the flyers were given to every visitor to raise attantion and to come into contact or discussion.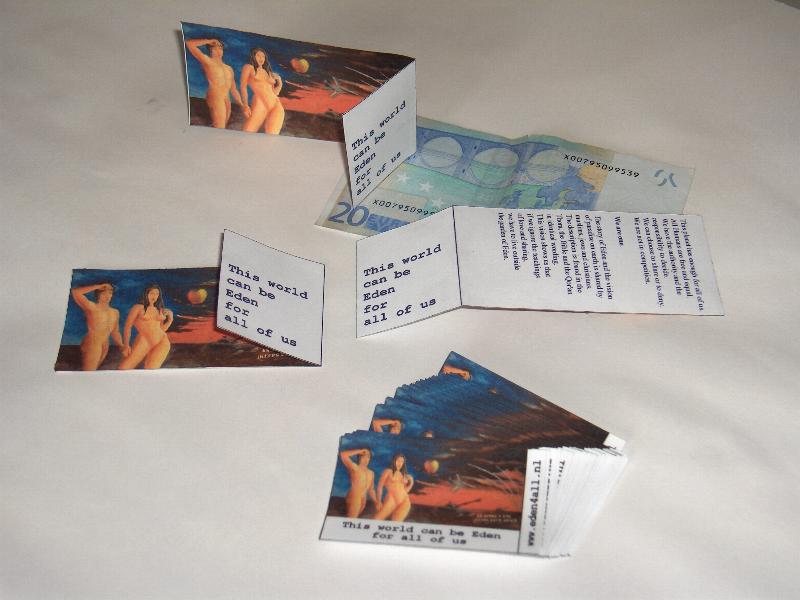 The PDF files to produce these cards can be downloaded by these links:
Flyers and
Cards

Again, this material is freely available for a good cause,
commercial use is unwanted and not allowed.



Better pictures can be obtained on request.
Other visuals will become available as the site grows.



for reactions & questions mail to : info@Eden4All.nl

.