Promissing initiatives
and
Small scale acts of compassion & solidarity


Here a number of "Rays of light" that were pointed out to us and are
an example of what can be achieved when we realise that
We are

one

,
We

can

end suffering.
On

any

scale !

First:
a very touching initiative: OthandWeni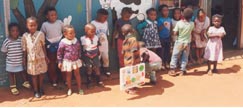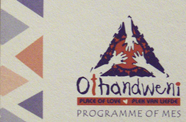 Please look at their web site, its easy to transfer them money or
become regular donor .

The Othandweni
programme delivers a holistic service to youth at risk in the inner city of Johannesburg.



Basic Care and promoting human rights


Annually 20 female and 20 male youth are taken off the streets and placed in the 10-month Entrepreneurial training programme. Skills- and self development training is presented. Youth who need less intervention will be referred to the training programmes of Entuthukweni. A follow-up period of a year follows the training period assisting graduates to find employment. During the training and follow-up period the youth are assisted with social relief e.g. accommodation, food, clothing etc.

Outreach workers do outreaches to the streets and build relationships with the children/youth on the streets. Individual Development Plans are drawn up for each child/youth. A drug rehabilitation programme is available. Two meals per day are provided from the drop-in centre. Shower and washing facilities are available. Family preservation is done to reunite youth with their families. Assistance is given to youth who are in conflict with the law and the Family Group Conference diversion programme is implemented.


For (small) donations

from the Netherlands


it is possible to transfer money to
the Dutch bank account of
Othandweni : 580486702, Veldhoven, NL

For

international

money transfers pls use:
Account name: Othandweni
Bank: ABSA Parktown
15 Wellington Rd,
Parktown,
Johannesburg
Account no.: 324 014 5080
Branch Code: 632 005
Swift Code: ABSAZAJJ
For more info on Johannesburg click: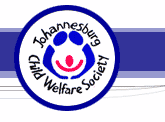 Next example I would like to show you:





Medicins sans Frontiers
or :


"Artsen zonder Grenzen"



A large professional organisation that shows
courage, determination and organising skills.
Is allways impartial, comes in first and leaves last
when a disaster has occurred.
Providing immediate Medical care, Food & Shelter.
Please take your time and visit their website,
and perhaps become a donor like me.




Take a leap, dare spreading a little positivism.




You'll not be alone, I promis.




For reactions, tips & questions pls mail to: info@eden4all.nl