Quotes
from People that made a difference: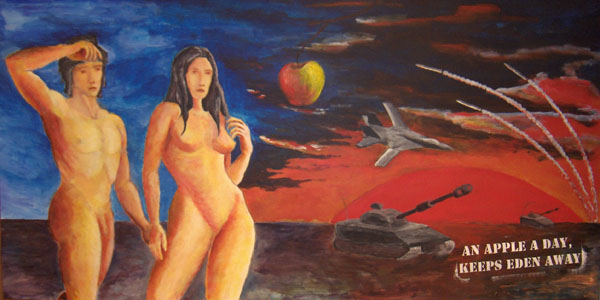 Our most common link is that we all inhabit this planet.
We all breathe the same air.
We all cherish our children's future.
And we are all mortal.


John Fitzgerald Kennedy



Our problems are man-made, therefor they may be solved by man.
And man can be as big as he wants.
No problems of human destiny isbeyond human beings.


John Fitzgerald Kennedy



I am enough of an artist to draw freely upon my imagination.
Imagination is more important than knowledge.
Knowledge is limited. Imagination encircles the world.


Albert Einstein



I am not only a pacifist but a militant pacifist. I am willing to fight for peace.
Nothing will end war unless the people themselves refuse to go to war.
Albert Einstein

The soldier is not your enemy, .......
Ignorance and Hatred are your enemy !


Thich Nhat Hahn (During the Vietnam war)


See also: www.plumvillage.org

We must learn to live together as brothers or perish together as fools.


Martin Luther King, Jr.



Darkness cannot drive out darkness; only light can do that.
Hate cannot drive out hate; only love can do that.


Martin Luther King, Jr.





Found a quote that inspires you?

Pls mail to

:

Postmaster@Eden4All.nl



for reactions & questions mail to

: info@Eden4All.nl

.